Place time indexed comments here...
This mix came about because I was reminiscing while listening to some old skool vibez & I felt like going back in time & spinning some House...

Digging Deep within my crates of 12" vinyl which were stored away i pulled out some pure House Classics from back in the day, with so many to choose from I could have gone on all day hahahaha the sound quality isnt perfect as were talking about vinyl thats nearly 30yrs old & some where too badly scratched so I had to use mp3's for them anyway this is the end product of that session which includes classic's from the
Chicago house / Acid house & Hip house genre's...

So let's say something about that "Classic House". Everyone knows that house was born in the warehouses of Chicago, in the early 80s, Acid house appeared around 86 & hip house around 88. Two main Chicago house labels were Trax Records and D.J. International, which released a huge number of classics...

Classic House is one of those genres, that paved the way to what we all listen to today & if you experienced the Birth of House music then you know how special these tracks are & how precious those moments where & I was lucky enough to experience the rise of house music & the explosion of Acid house in the UK dammn if only there was a time machine hahahaha anyway enough talking lol hit play & go back in time... Peace!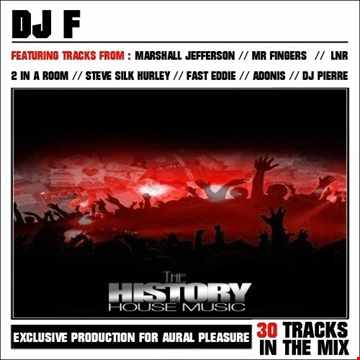 Statistics
| | This Week | Total |
| --- | --- | --- |
| | 24 | 4347 |
| | 0 | 250 |
| | 0 | 41 |
| | 0 | 25 |
| | 0 | 30 |


See what others have also listened to