Place time indexed comments here...
Hello Friends,
Therapy Disco House Session - [ESCAPISM Volume 5] is a Disco House Session !!
I tried many times to upload some of my mixes here but it didn`t succeed... I hope this time will be ok!! I Hope You will enjoy the Set. Thanks for your likes, Shares, Re-posts, Comments in advance... A feedback as usual is highly appreciated! Thank you all & Much Love.
Thanks also to all the Music community "Artists, Singers, Musicians, Producers, DJ`s, Songwriters, Music Lovers, Listeners, Flowers on FB, Sc and Mixcrate" For the love & the support.
Full Mix NEW Link on Mixcrate [Updated 2/4/2014] : http://www.mixcrate.com/decibelinscale/therapy-disco-house-session-escapism-volume-5-14-1-14-1778953
Teaser on SC : https://soundcloud.com/decibelinscale/therapy-disco-house-session
------------------
Track Listing
------------------
CAPRICCIO - EVERYBODY GET UP (JAZZ-N-GROOVE NU DISCO VOCAL)
GEORGE BENSON - LOVE X LOVE (PAUL HELSBY'S SOUL TONIC REMIX)
MJ - OFF THE WALL
GIMI - FUNKY FREAKZ
JUANJO MARTIN - DONT STOP TILL YOU GET ENOUGH (ORIGINAL MIX)
MARVIN GAYE - WHAT'S GOING ON (PURPLE DISCO MACHINE RE-WORK)
WALTERINO FEAT. KAREEM - I LOVE MUZIK (ALFRED AZZETTO CLASSIC MIX)
JUSTIN TIMBERLAKE - SUIT & TIE (DJ MEME TUXEDO MIX)
DAFT PUNK & DIMITRI FROM PARIS - GET LUCKY ( MIKEANDTESS DISCO DRUMS RE-EDIT )
BNH - NEVER STOP (FRANKIE GOES DEEP DUB)
DISCOTIZER - SEÑORITA POR FAVOR! (ORIGINAL MIX)
VISUALBOYS VS STEFANO MATTARA - WAVES OF LUV (IN ALTO MARE)(JAMIE LEWIS DISCOTEQUE MIX)
SLAVE - JUST A TOUCH OF LOVE (ANGEL COSMIC DISCO EDIT)
ROBIN S - SHOW ME LOVE (YAKKA GIVE IT TO YOU BOOTLEG)
BARRY MANILOW - COPACABANA (REMIX 12 INCH VERSION)
Playtime: 71:13. Full Mix Quality 230 kBit / Teaser 160 kBit
This Set is for Promotional Purposes Only! Please Support The Artists & Buy Their Music Via digital retailers!
Thank you & Happy Listening
Yass>>
D.I.S.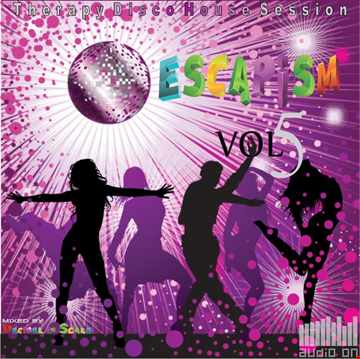 Statistics
| | This Week | Total |
| --- | --- | --- |
| | 29 | 2779 |
| | 0 | 94 |
| | 0 | 19 |
| | 0 | 8 |
| | 0 | 8 |

See what others have also listened to