Place time indexed comments here...
It's Spring Break and there's BOOTY, BOOTIE, BOOTAY everywhere!
So I'm bumpin' up the tempo and tweakin' the kick drums + hi-hats.
Time 2 crank out more beats, breaks and bass 2 make them butts shake.
Gonna do this mix like I did my "Beat Goes On [Breaks & Bass Mix #1]".
Now answer me this. Do U Like Breaks? Do U Like Bass? Then Get Da 'F' Up & Dance!
Nothing fancy or too serious y'all
Just a bunch of bangin breakbeats
Nonstop funky fresh bass drops
Big tunes and even bigger sound
Phat fun 4 the entire family :-)
Freshly Mixed From Me 2 U
Spring Breakz & Bazz In Da Mixx
Everybody On Da Strip Get Hype...
Your feedback is always welcomed
If U like, click the DL button & share.
Enjoy the music & support the artists.
Peace, Love & Respect Breakbeat!!!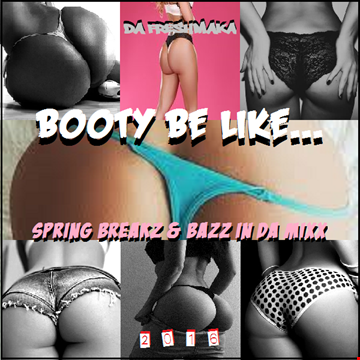 Statistics
| | This Week | Total |
| --- | --- | --- |
| | 34 | 4193 |
| | 0 | 88 |
| | 0 | 10 |
| | 0 | 24 |
| | 0 | 31 |

See what others have also listened to