Place time indexed comments here...
BOOTY CLUB BREAKZ 2018 !!!
Dudes DIG Da Beats Edition :-)
No disrespect ladies, but I just had to do it up for my fellaz.
This mix goes out to all my breakbeat brethren here @ House-Mixes just to mention a few:
Dj Chonka, Cheekee, CelsiusDrop, Bucanole, BeatPimp, DJ-F, DjTel, DJ-Progress, 3G, DJ-3T, JJPinkman, Zyontist, M4X-B, DJ Select C, NASTY CASH, & THErealANDRElee.
**A Special Dedication to my man, J-BASS… keep it boomin' brother !!!**
Your feedback is always appreciated.
If U like it, click the DL button & share.
Enjoy the free download of this mix.
Musical content property of artists featured in tracklist.
100% non-profit & promotional use only.
License & rights ownership Creative Commons.
Support the artists and buy their music.
Peace, Love & Respect Da Beatz !!!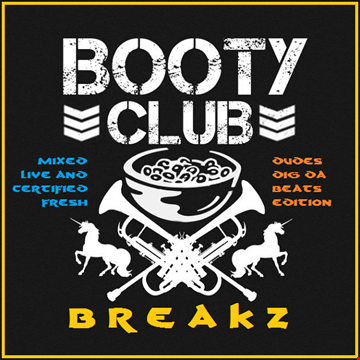 Statistics
| | This Week | Total |
| --- | --- | --- |
| | 31 | 833 |
| | 0 | 58 |
| | 0 | 13 |
| | 0 | 19 |
| | 0 | 19 |

See what others have also listened to