Place time indexed comments here...
3rd Mix Of The Year
What I'm Gonna Do Right Here Is Go Back...
Bringing Back Those Dirty Filthy Beats That Make You Wanna Dance All Night Long...
Get Ready 2 BOUNCE Again With More Bass, Beats & Rhythm.
Featuring Old Skool Rave Style Breaks & Bass Boosted EDM + House Mixed-Up Live & Fresh In Da Freshmaka Stylee
Here's 2 Hours Of Body Movin' Dance Vibes Jam-Packed With Infectious Rhythms, Killer Basslines, & Bangin' Beats.
Now Turn Up Dat Muthafukkin BIG PHAT BASS...
This Is Dirty Bounce 2K20 [Breakbeat vs. EDM] :-)
Your feedback is always appreciated.
If U like it, click the DL button & share.
Enjoy the free download of this mix.
Musical content property of artists featured in tracklist.
100% non-profit & promotional use only.
License & rights ownership Creative Commons.
Support the artists and buy their music.
Peace, Love & Respect Dirty Bounce Beats !!!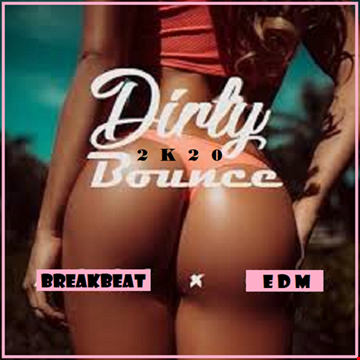 Statistics
| | This Week | Total |
| --- | --- | --- |
| | 63 | 683 |
| | 44 | 21 |
| | 0 | 13 |
| | 0 | 4 |
| | 0 | 9 |
See what others have also listened to