Place time indexed comments here...
MATT PROMO
SOMETHING ELSE FOR THE WEEKEND?
(US house with jazzy atmospheric overtones)
18/04/02
Mixed by MATT "PROMO" SOLO on the 18th of April 2002 using 2x TECHNICS SL1200 turntables and a GEMINI Executor Ten mixer.
Recorded and mastered using SINTRILLIUM Cool Edit Pro V.2.
Video created using ADOBE After Effects and ADOBE Media Encoder.
http://mattpromo.com/somethingelsefortheweekend.html
01 TIEFSCHWARZ - 24 Seven (Groovin' is heaven dub mix)
02 JESTOFUNK - I'm gonna love you (The brass mix)jazzy
03 ROYKSOPP - Eple
04 THE AFRO-TECH PROJECT - Me na we (Club mix)
05 FAITHLESS - Muhammad Ali (Full Intention club mix)
06 X-PRESS2 - Lazy (Norman Cook remix)
07 X-PRESS2 - Lazy (Original mix)
08 THE RON CARROLL GROVE PROJECT - The sermon (RC's raw sax groove)
09 POUND BOYS - T's theme (Pound Boys main mix)
10 GIANLUCA PIGHI - On a sax tip
11 K - Special (Mr Pink's US dub)
12 BILLY LO - Close your eyes and see
13 THICK DICK - Insatiable
Watch on YouTube: www.youtube.com/channel/UCnuWfwlVMr8-_ezm-nmgkwA
Listen on MixCloud: www.mixcloud.com/MATTPROMO
Listen on SoundCloud: https://soundcloud.com/mattpromo
Listen on House-Mixes: www.house-mixes.com/profile/MattPromo
Please make sure you click LIKE and SUBSCRIBE to hear my mixes as I upload them and leave a comment :)
Check out my website www.mattpromo.com
Message me at me@mattpromo.com
My mixes are not monetised and you can support me at www.patreon.com/matthewsolo /// www.subscribestar.com/matthewsolo /// www.paypal.me/matthewsolo1 ///
https://ko-fi.com/mattpromo
LIKE / SUBSCRIBE / COMMENT / SHARE / ENJOY :)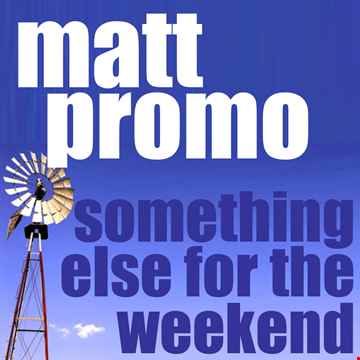 Statistics
| | This Week | Total |
| --- | --- | --- |
| | 26 | 26 |
| | 0 | 0 |
| | 0 | 0 |
| | 0 | 0 |
| | 0 | 0 |
See what others have also listened to