Place time indexed comments here...
Hello hello folks!!
As today was probably the last September-Summer day of the year I took the chance to step outside once again with my equipment.
I tried to get as close as possible in the mood... in the mood to fire away all those sadness of a wasted summer festival season.
It is such a shame that all those precious productions didn't got the chance to be played as they deserved it.
So today even I felt like it's impossible to let this summer leave without droping some of those heavy weaponz designed to destroy grass all over the globe...
The set itself took an incredible dynamic and track by track generated more and more fun...and hours flew by like minutes. Exactly how it should be when playing at a festival.... We miss you!!
I badly hope you enjoy this stuff! If you like it please help to spread it as far as possible around the globe!
We are still here! Sometimes drowning in silence and just waiting to hit it hard again with you guys real soon!
Thank you for listening and sharing.
Lovely yours
SLR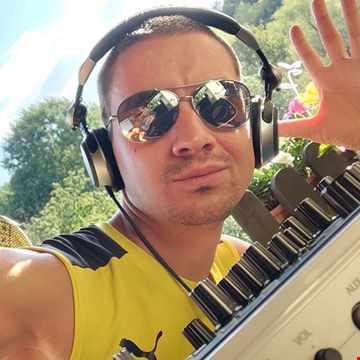 Statistics
| | This Week | Total |
| --- | --- | --- |
| | 18 | 95 |
| | 0 | 2 |
| | 0 | 0 |
| | 2 | 2 |
| | 2 | 2 |
See what others have also listened to