There are no mixes to display for this user at the moment.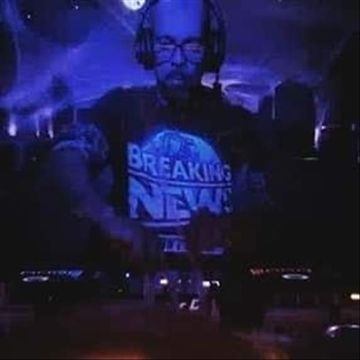 Bio
✰✰✰✰ FROST BREAKS✰✰✰✰
Style: Tech-House

BIO:: Years ago, with the guidance and teachings of many of New England's finest local talent Frostbreaks, was born. With the undying support from his dear friends, the lessons and time they provided helped him succeed in reaching the goal of becoming a performer. After spending many hours, days, weeks, and now years practicing the styles and having much devotion to persist in perfecting the techniques used for live performances Frostbreaks is now leveling the dancefloors in cities across New England and out west! Working with companies such as SCORCHED AM, UNITED TEKNO RECORDS, SEQUENCED RECORDINGS, CAVELABZ ENT, CAFFEINE EVENTS, and Dementia 909 Frostbreaks has proven his technique of bringing a new sound that keeps the dance floor flowing with constant movement. His fondness of all genres from House, Electro, Progressive, Techno, and Minimal has given him the ability to try something new and funky which brings out his own favorite and personal style of Tech House, Funk, Techno, and Tribal blends. Frostbreaks has spun in cities all over MA such as his DJ birthplace of Springfield, Boston, Greenfield, Lowell, Northhampton, and Worcester. Frostbreaks has also performed in many venues in NY, CT, ME, RI, and AZ. His indulgence in underground parties has also brought him around the states for numerous unnamed events, where the vibe is real and the parties can't get better! Memories made with my chosen family who have supported me throughout this journey know that I wouldn't be here without all the support over the years! The life we have built together and the music we have made together are memories I'll hold dearly to my heart forever and I hope you all stick around for the many years to come on this roller coaster of a life we live! To all my newfound fans, welcome to the family! Production is the next step of the process and Frostbreaks is beginning to delve into that aspect of the electronic music world. Making his own style of tracks to be sent to the underground, and hopefully further, creating a new vibe for everyone in the industry to enjoy! ------------------------------------------- This is some of the places I have spun!! well, I lost count and the list was getting too long!! how about the cities I have spun!! NYC, Albany, Springfield Ma, Northampton Ma, Worcester Ma, Lowell Ma.Greenfield Ma, Hartford Ct. Harmony Maine, Boston Ma. Providence Ri, Torrington Ct, Brooklyn NY, New Haven CT, New Hampshire, Chicago, Queens NY, AZ, this is with out counting the tons of underground events that we have attended Cause there is no place better to party and feel the real vibe of underground parties! http://www.DragonflyKingdom.com/ and many more!!
Maine United States
Member since: 13 Dec 2010
Statistics
| | This Week | Total |
| --- | --- | --- |
| | 192 | 26514 |
| | 33 | 507 |
| | 0 | 0 |
| | 0 | 39 |