Place time indexed comments here...
First off sorry there was no mix last week as I hit the wrong button to record the show so if you didn't listen live you missed it..
Now, Here is Last night Halloween edition of the DJ Jan The Mans Saturday Night Classic Dance Party! 5 hours non stop classic club hits with a special mix by DJ Lush..
Hope you enjoy! I took it a little hard the last hour...
Also I had to reduce the bitrate to make it fit on House-mixes.com if you want better quality head over to MixCloud
Remember if you want to catch it live Saturday Nights at 10 pm est, go to http://www.djjandaman.com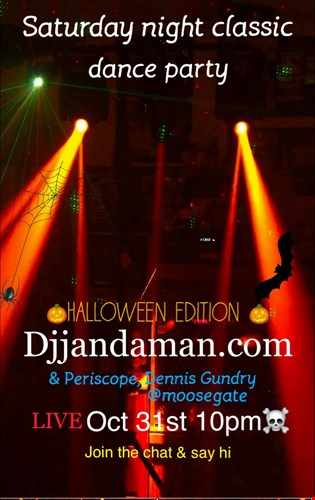 Statistics
| | This Week | Total |
| --- | --- | --- |
| | 34 | 139 |
| | 2 | 7 |
| | 9 | 8 |
| | 0 | 0 |
| | 1 | 1 |

See what others have also listened to