Place time indexed comments here...
Apologies. I've left it too late in the day this year but, never mind, it's here - 2020's Halloween Mix.
If you've followed the series of Halloween mixes since 2005, this year's mix shares the same format.
Please enjoy and please feel free to comment (good or bad). Please bear in mind I haven't had time this year to have a final listen through so it's bound to be a little rough around the edges. Again, apologies for this.
Here's the tracklist
Bobby C Sound TV - This Is Halloween Remix (Danny Elfman vs. Bobby C Sound TV)
[Men In Black 2]
Faithless vs. Purple Disco Machine – Insomnia (Matt Jones Boot)
[The Fate Of The Furious]
Toploader vs Jubel Fe. Neimy - Dancing In The Moonlight (Full Moon Mix)
[Escape Room 2019]
3LAU – Apocalyptic
[Incident In A Ghostland]
Jack Back - '(It Happens) Sometimes'
[Harry Potter and the Chamber of Secrets]
DJ Schmolli - Somebody's Watching Thriller
[Spy Kids 2 – Island Of Lost Dreams]
SZA & Justin Timberlake - The Other Side [PeteDown NuDisco RMX] [Short Edit Intro Clean]
[The Incredibles 2]
Pat Benatar - Shadows Of The Night (Josh Harris kwikMIX)
[The Prodigy]
Fisher vs. Egyptian Lover - Freaks (DJ Brian Howe kwikMIX)
[Hellboy 2019]
ACDC - Back In Black (Nitrex & Ice Remix) (Radio Edit)
[Nightmare Cinema - This Way To Egress]
R3HAB, GATTUSO & Maria Smith – Creep (Extended Mix)
[The Legend Of Halloween Jack]
Idris Elba Ft. Shadow Boxxer - Girl With The Bat (Radio Edit)
[Avengers Infinity War]
Purple Disco Machine Ft. Sophie & The Giants – Hypnotized
[Child's Play 2019]
HOSH & 1979 Ft. Jalja - Midnight (The Hanging Tree)
[The Dead Don't Die]
Killers - Caution (Dave Aude Remix)
[Game Of Thrones Season 3 - The Red Wedding (For The Throne)]
Galantis - Holy Water
The Lords Of Salem Theme Song (Horror Hiphop Remix)
Bass Elephants - Lockdown (Eat.Sleep.Wait.Repeat) (Neuraum Mix)
[Come Play]
ACDC - Shot In The Dark (Mark Roberts kwikMIX)
[Tomb Raider]
Shab - Spell On Me (Joe Maz Extended Mix)
[The Evil In Us]
Shakira - She Wolf (Halloween 2019 Remix)
[The Perfection]
Camelphat – Monsters
[The Batman 2021]
Akon - Angel
Matisse - Better Than Her (Jump Smokers Remix)
[Girl On The Third Floor]
Rhythme Fatal Ft. Redd-Angel - Man In The Mirror (Club Mix)
[Darlin']
Queen vs. Fisher – Mama, I'm Losing It (DJ Ivan Mashup Mix 2019)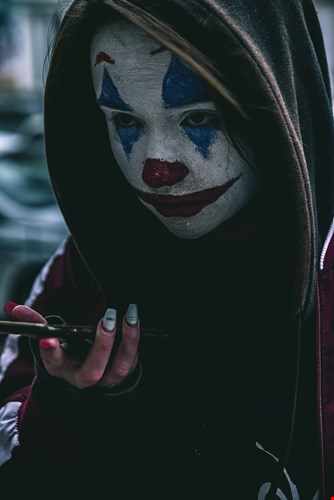 Statistics
| | This Week | Total |
| --- | --- | --- |
| | 210 | 644 |
| | 186 | 20 |
| | 1 | 11 |
| | 0 | 1 |
| | 0 | 4 |
See what others have also listened to