There are no mixes to display for this user at the moment.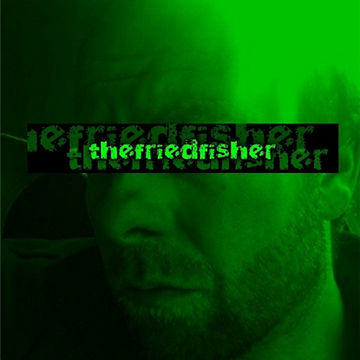 Bio

Take a trip to: www.thefriedfisher.co.uk If you're looking for that underground sound and love hypnotic loops, big beats, bass and dark percussion, check this page out!
Here you will find all of thefriedfisher's latest Track Productions and Techno and Tech House mixed sets, including releases from some of the best record labels around.
thefriedfisher's electronic mixed rumblings:
Slamming, industrial, twisted Techno- for those who like their vibes nice and heavy, offered in the form of some real quality progressive sets; the deeper you go the darker these sounds get.
Solid, sleazy, funked-up Tech House- for those that simply want to get down and jack some ass. These grooves get deeper and dirtier throughout; reaching climaxes you won't want to stop.
All mixed sets are live one off recordings, no editing, raw mixing, as it is, the real thing.
Volume up, lights down. Keep it real, keep it underground!
For contact: thefriedfisher@hotmail.com or house-mixes.com message service
Pioneer CDJ 1000 mk3 x 2, DJM 600 Mixer, PA Amps, PA Speakers, Amps, Speakers, Sennheiser Headphones.........Disco Ball!
Sleaze Records, CLR, Soma, Divided, Bauhaus, Dootrecords, Munchen Germany, WetYourSelf, We Are Genius, Mobilee Germany, Telepathy Digital, Moditech, Craft Music Germany, High Definition Germany, Definitive, Nervine, South American Grooves, Loulou Belgium, Gastspiel Germany, Kling Klong, Circle Germany, Bashi, WR Germany, Incorrect Music, Formatik, Doppelganger, Great Stuff Germany, Tronic Soundz, Mutate to Survive Germany, Northbeatz Digital, Recovery Tech, Dark Gadget Recordings, Amazone France, Buena Musica Recordings, Chillin Music US, Smut Music, Leaders of the New School, Tech It, Nachtstromschallplatten, Naked Lunch Records, DMOM, Futureaudio, Big Mama's House, Dropkick, 8 Sided Dice, Respekt, Electric Deluxe, Rythm Convert Belgium, Viva Music, Superfly Germany, 1605, Manchester Underground Movement (MUM), Toolroom, Frech, Strictly Rhythm, Night Light Holland, WL77...................... Respect to all these labels and their producers for keeping these sounds alive and kicking!

South Staffordshire United Kingdom
Member since: 06 Nov 2010
Statistics
| | This Week | Total |
| --- | --- | --- |
| | 40 | 12842 |
| | 0 | 656 |
| | 0 | 0 |
| | 0 | 104 |