Place time indexed comments here...
Welcome to the History of Disco Series!!!
A definitive collection of classic dance and disco tunes from the 1970s right through to the 2010's
In total there are 10 mixes each with a running time between 2hours and 3 minutes and 3 hours and 37mins
Each mix has more or less the same style starting off with a low BPM and building up to the fastest tracks towards at the end. At the very end of the mixes we wind down and finish up classic slow beat track from the past.
There are remixes and reworks of the original disco songs and a some are the original versions.
Each mix features disco and dance tunes from the 70's through to the 2010s but the theme is mainly disco and most of the tunes from disco age are reworks. Think of it as a mega collection of all the top disco and dance tunes that you used to dance to in your favorite club.
Mix 4 - Well we've got some treats lined up for you in this 4th mix from the series
kicking off with Shalamar with one of their classic eighties tracks there it is.
From there the mix picks up speed with the likes of The Bee Gees with Night Fever and some eighties classic soul from Evelyn Champagne with I'm in love.
Barry White is also here and some how we manage to mix in Daft punks Get lucky if that's not enough there's a classic nineties track in there from a famous British Acid house DJ - you won't believe it when you hear it mixed in from a classic Disco song. There's also a heavy helping of eighties pop with Madonna, Whitney Houston and we finish off with the classic I'm a wonderful thing baby by Kid Creole and the coconuts plus many many more....
Well enough from me, don't forget to let me know how your enjoying the music
Here we go again with the most essential dance tunes in the mix.......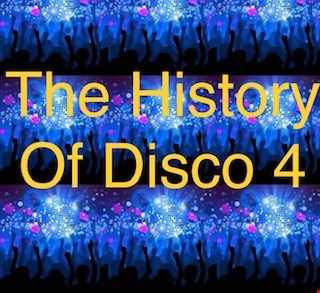 Statistics
| | This Week | Total |
| --- | --- | --- |
| | 259 | 558 |
| | 237 | 27 |
| | 3 | 28 |
| | 0 | 1 |
| | 0 | 3 |
See what others have also listened to