Place time indexed comments here...
Hey Party People,
I have been crazy busy lately and finally have some time to record something, I hope that you enjoy it. It is not my usual radio remixed, it is really more housy, great vibes and excellent tracks. In Montreal, Canada right now it is FINALLY starting to get a bit warming, I will be cranking this one in the ride tomorrow for sure! I have snuck a few commecrial artists in there such as David Guetta (who will be in Montreal for the Ball a Blanc Easter weekend), Maroon 5, Hozier (super hot track!), Martin Solveig and the Sick Individuals to ONLY name a few, you gots to give it a listen :)! As usual it is recorded @320KPS (highest MP3Quality and is 80 min so it will fit perfectly on a CD if you are still burning for the ride!
Check out my profile for many other hot mixes as well as my flashback for 2014
www.house-mixes.com/prfile/jamnj and for bookings or info www.dj-jamn-j.com
Remember it is always free to Like, Favorite, and please feel free to drop some comments.
Peace, Love and Music- DJ Jamn J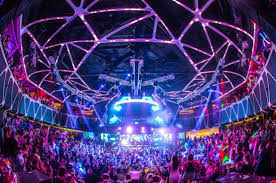 Statistics
| | This Week | Total |
| --- | --- | --- |
| | 6 | 2569 |
| | 0 | 193 |
| | 0 | 20 |
| | 0 | 9 |
| | 0 | 13 |