Place time indexed comments here...
MATT PROMO
TECHNO FOR AN ANSWER
(Techno)
16/04/06
Mixed by MATT "PROMO" SOLO on the 16th of April 2006 using a 2x TECHNICS 1210 turntables and a GEMINI Executor Ten mixer.
Recorded and mastered using SINTRILLIUM Cool Edit Pro V.2.
Video created using ADOBE After Effects and ADOBE Media Encoder.
http://mattpromo.com/technoforananswer.html
01 unknown artist - H_three
02 DJ OGI - Ruzina
03 EVANTI - What A Rush
04 OGI - Glax
05 ROLAND KLINKENBERG - T.K.O
06 B.D. FUNKSTAR & BORIS S - It's Okay
07 JAMES RUSKIN - Work (Steve Rachmad's rework)
08 UMEK - Zoombie
09 PEETU S - The Battle
10 HEADMAKER & SWEN HUTMACHER - Minimal Disaster
11 unknown artist - unknown promo
12 unknown artist - unknown promo
13 RENATO COHEN - Pontape
Watch on YouTube: www.youtube.com/channel/UCnuWfwlVMr8-_ezm-nmgkwA
Listen on MixCloud: www.mixcloud.com/MATTPROMO
Listen on SoundCloud: https://soundcloud.com/mattpromo
Listen on House-Mixes: www.house-mixes.com/profile/MattPromo
Please make sure you click LIKE and SUBSCRIBE to hear my mixes as I upload them and leave a comment :)
Check out my website www.mattpromo.com
Message me at me@mattpromo.com
My mixes are not monetised and you can support me at www.patreon.com/matthewsolo /// www.subscribestar.com/matthewsolo /// www.paypal.me/matthewsolo1 ///
https://ko-fi.com/mattpromo
LIKE / SUBSCRIBE / COMMENT / SHARE / ENJOY :)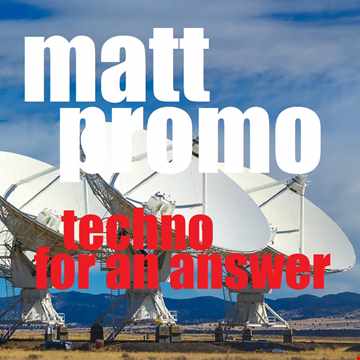 Statistics
| | This Week | Total |
| --- | --- | --- |
| | 43 | 43 |
| | 25 | 16 |
| | 2 | 2 |
| | 0 | 0 |
| | 0 | 0 |
See what others have also listened to