Place time indexed comments here...
love overdose - black party 2016

Drink up party people, we're diving deep dark + sexy. Hope you enjoy this bacchanal mix dedicated to the notorious Saint Black Party "Rites", on this weekend in NYC!
127-129 bpm / 144 minutes / 320 mbps / 338 mb
___________________________________________________________________
Beyoncé - Formation (Handbag House Club Mix)
Inas X - Love Is (Division 4 & Matt Consola Club Mix)
WTS feat Gia - One Night (Tracy Young Club Remix)
Napalm & d-phrag - Stranded (White Resonance Remix)
Ariana Grande - Focus (Edson Razzy Remix)
Nacho Chapado - Stargate to Nowhere (Ivan Gomez Remix)
Kevin Drew ft. Taryn Manning - Summer Ashes (Nacho Chapado & Ivan Gomez Mix)
Joe Bermudez ft Louise Carver - Not Tonight (Mark Doyle Remix)
Youngheart ft Matina - Zero Gravity (Hoxton Whores Remix)
Nikki Lund - Love Overdose (Dan De Leon Club Remix)
Taylor Swift - Out Of The Woods (Luis Erre Andromeda Remix)
Joe Gauthreaux ft Abigail - February (Our Last Kiss) (Extended Club Mix)
Athena - Lithium (Razor N Guido Vocal Club Remix)
Coldplay - Adventure Of A Lifetime (Bling Remix)
Adele - Rolling in the Deep & Hello (Barry Harris We Could Have Had It All Remix)
Beyonce - 711 / Run The World (Tracy Young / Dave Aude Club Mixes)
Galantis - In My Head (Matisse & Sadko Remix)
WTS feat Gia - One Night (Simone Bresciani Club Remix)
Dave Aude feat. Andy Bell - True Original (Nacho Chapado & Ivan Gomez Club Mix)
Sia - Alive (Barry Harris Tribal House Anthem)
Taylor Square ft Katarina - Something In The Air (Nacho Chapado Barcelona Remix)
Amuka - Appreciate Me (Chapado & Gomez Mix)
Disco Kings - Born To Be Alive (Benny Benassi Remix)
Selena - Good for You (Ranny's Sunset Mix)
The Chainsmokers - New York City (Tommie Sunshine & APAX Remix)
Calvin Harris vs Dzeko & Torres - Blame (Sasha Mikheev Mash Up)
Coldplay - Talk (Francois Kevorkian Mix)

.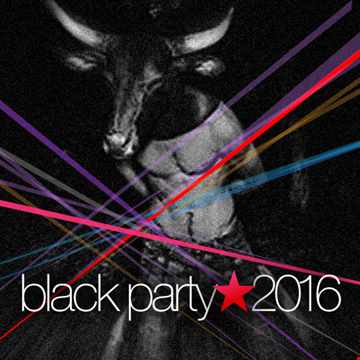 Statistics
| | This Week | Total |
| --- | --- | --- |
| | 53 | 2636 |
| | 0 | 514 |
| | 0 | 36 |
| | 0 | 9 |
| | 0 | 14 |